Clay Pigeon Kart Circuit
Round 1 of the Total Karting Zero championship comes to clay pigeon raceway where drivers like Lando Norris and Jenson Button honed their skills. The track is located near Yeovil in Dorset in the south-west of England. The conditions were bad as the rain came down on the legendry circuit.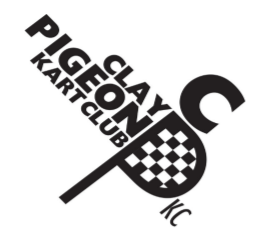 Cadet Group 1 Qualifying
Joel Dixon-Coen smashes in a lap good enough for pole position ahead of Cory Chapman and Harrison Leach. Dixon did a lap time of 48.924 to clinch pole by nearly half a second. Max Winfield got a good result in 4th who was closely followed by Mead, Ampofo-Anim, Sparrow, Warner and Hilton.
Cadet Group 2 Qualifying
Ellis Garrett puts it on pole over Coombs and Ampofo-Anim. Garrett was fastest in all sectors and did his fastest lap on lap 6 of 6. In fourth was Gray and fifth was Parry. Clay was 6th closely followed by Sansom and Woodrow.
Cadet Group 1 Heat 1
Dixon Coen wins by 6.2 seconds over Ampofo-Anim and Leach. Next came Warner and Chapman who was leading the race for a long time before spinning off allowing Dixon-Coen to take the win. Then came Mead with the fastest lap and fastest sector one. Chapman had the best sector 2 and Dixon-Coen got the fastest sector 3.
Cadet Group 1 Heat 2
Garrett wins by 15 seconds and the fastest lap with the fastest sectors 2 and 3. Ampofo-Anim came home in second with Parry on third. Fuchsel was 4th backed up by Clay and Sansom. Wes was next after losing a lap off the line because the kart didn't go but he made a great recovery to 7th with fastest sector 1. Gray and Woodrow rounded off the grid.
Cadet Group 2 Heat 2
Wes wins from 7th on the grid fighting his way through the field and grabbing the fastest lap with the fastest sectors 1 and 3 as well. 8 seconds back in second was Garrett with the fastest sector 2. Another 3 seconds back was Ampofo-Anim with Gray rounding out the top 4. Then came Fuchsel, Parry and Woodrow with Sansom and Clay retiring.
Cadet Group 1 Final
Dixon-Coen makes it a clean sheet with the win but interestingly not the fastest lap or any fastest sectors because they all went to Mead in 5th. Chapman will be delighted to come home in second after a long fight with third placed Winfield who only finished 9 tenths in front of Sparrow in 4th. Then came Mead, Leach, Warner, Hilton and the only non-finisher being Ampofo-Anim.
Cadet Group 2 Final
Garrett wins with fastest sector 2 over Wes who was stone dead last after lap 2 but fought his way back through the field setting 5 fastest laps in 8 laps, he also fastest sectors 1 and 3 on his way through the field. Ampofo-Anim was less than a tenth behind in third and rounding out the top four was Fuchsel. Gray was fifth after late contact with Parry setting him back. Parry came in sixth with Woodrow, Clay and Sansom rounding off the field.